Around The Sun by Mike Williams 01/17/2016 @ 5:32 P.M.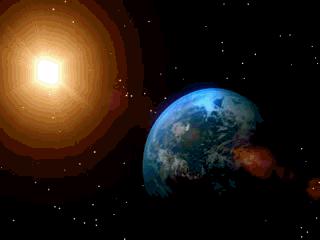 Come with me and journey afar,
Through time, distance, alight by star.
Another trip around the golden sun,
Returning back to where we had begun.Dreaming by firelight in your chair,
With silver platted and silk spun hair.
A little older and wiser than before,
And memories to harbor evermore.
As time itself is fleeting away,
I'll hold your withered hand and say.
Remember when we both were young,
And traveled once around the sun.