Extraordinary Mind by Mike Williams 02/14/1999 @ 7:02 A.M.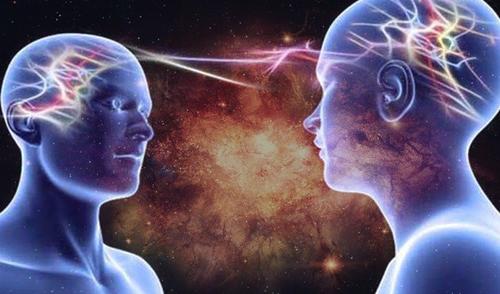 I do not care what car you drive, where you live. If you know someone who knows someone who knows someone. If your clothes are this year's cutting edge. If your trust fund is unlimited. If you are A-list B-list or never heard of you list. I only care about the words that flutter from your mind. They are the only thing you truly own. The only thing I will remember you by. I will not fall in love with your bones and skin. I will not fall in love with the places you have been. I will not fall in love with anything but the words that flutter from your extraordinary mind.
113 words, 11 lines, 1 block stanza.
Image Link:http://developingyourmind.com/tag/how-we-perceive-the-world/
I composed this poem while staying up all night taking care of my aunt Mary. She had undergone treatment for breast cancer and had a breast transflap reconstructive surgury. While she slept, I had to change her J.P. pumps and ease her discomfort and tend to her needs.
I had to find a way to stay awake and discovered Poetry.com. I knew nothing about vanity sites, nor much about poetry other than I liked expression in literary form. As I contemplated the very real possibility that I could lose my beloved aunt, and reflected upon the vanities of my recent experiences of a failed relationship and dating again. I wondered what I would remember and what was important to me. All of the memories of a lifetime flashed before me in my mind. I remembered how people made me feel and the words they said "fluttered" in my head. I related words to butterflies and life to their ephemeral nature. Being a logophile in my own nature, I realized just how important words are to me and how much I remember the things people say. This poem is the result of it all.
I have a natural love of language and have learned a little of many languages (some more than others) throughout my life. I considered the use of Nephesh (Ivrit/Hebrew), Heart (English), and Mind (from a Greek perspective) and settled on the use of "Mind" for the single reason of better meter and flow. When you read the word "Mind" in my poem, consider it as an interchangable point of view. I am expressing "Heart, Mind, and Soul" as the means of what I find most important and memorable to me and the verbal expression through which it is revealed. I chose to relate it from the perspective of a sapiosexual nature. My since dearly departed aunt Mary lived the whole of her life as highly intellectual person. This quality is what I most admired in her and what I remember most about her.
While I sat down and began to compose this poem, all of these considerations came to mind. The vanities of dating again all seemed trite to me. The first impressions that potential dates impresssed upon me while I sat at a local pub came to mind. Some of them had spoken about their car, house, who they knew, and status. In the moment I found it shallow, knowing what my aunt was going through. My mind dwelled on much deeper issues. Now you know the rest of the story.
© Mike Williams    logophile • love •perspective • sapiosexuality • love3