Love Me by Mike Williams 01/14/2016 @ 2:01 P.M.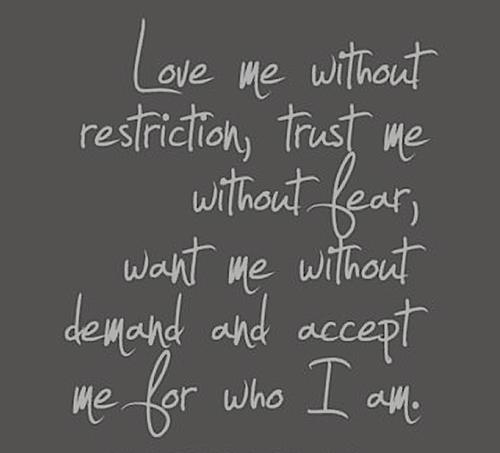 Love is not blind for it's kinder than kind,
It sees beyond what the world can not.
It bites its lip and holds its tongue,
Full of hope it acts to advance the plot.Love is fair and fairer is no other as such,
It knows the deepest depths of true sacrifice.
It places itself last to lift you high up,
Bears the weight and toil and rolls the dice.Love is a gift and it asks not for return,
It only wishes for the best and sets free.
It longs to be noticed somewhere in the quiet,
And prays that you might learn to love me.