Fairer Days by Mike Williams 10/11/2015 @ 2:02 P.M.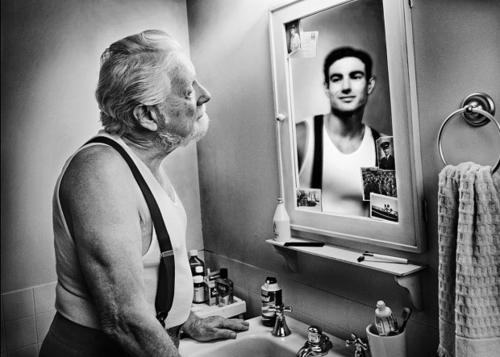 The mirror no longer reflects me fair,
Gone are the days of youth.
The mantle of tendrils ashen and greyed,
Dimmed eyes and slacked skin portray their forsooth.Will you love me all the more then,
When time has taken its toll?
Still looking with your heart at mine,
Astir with feeling within your soul?
Youth is fleeting and time is harsh,
But deepening, softening our internal self displays.
The years seem to pass faster now,
Age dispells all beutiful notions of fairer days.
My heart, mind, and soul eclipse the carnal;
Here is the abode of greater beauty and wealth.
The wishing of any part of fairer days,
Would be vanity and foolishness itself.