The Herold's Call by Mike Williams 01/19/2016 @ 7:34 P.M.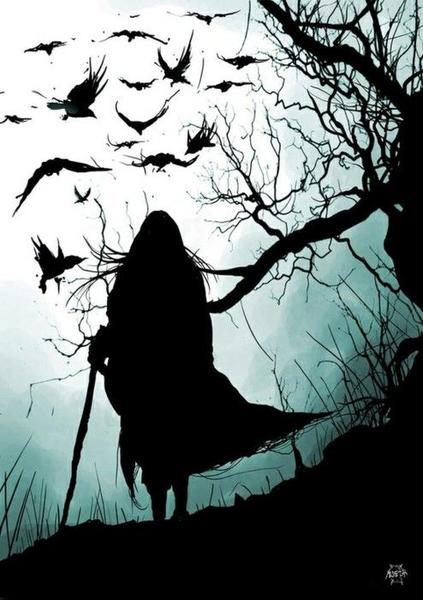 Black bird flies over the silvan mist,
Through mystery and hearkened its wrawl.
"Follow me, follow me least you resist,
I've come alas, come alas one and all."Across the veil where hidden things twist,
Beyond the unseen where no man does thral.
Far from the other realm with message in fist,
Where silently chains and shadows fall.
Over the cathedral of ancient trees amidst,
"I've come to guide your way through the mall.
And bring knowledge of olden things wist,
Come with me," echoed the herold's call.