Childhood Memories by Mike Williams 07/11/2014 @ 10:52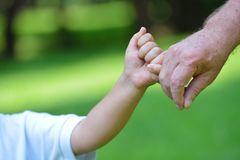 Imagine with me and linger a while;
Said the old man to the little child.
Let me recount the folly of my youth,
And dream of castles and noblemen upon hoof.
Let us picture shapes from clouds in the sky,
And recount our favorite flavors of pie.
Lay among the tall grass and catch ladybugs,
And drink lemonade from jars shaped like mugs.
While away the hours a little until the sun sets,
And catch fireflies with butterfly nets.
Then Off! Off! and away you will go,
Tucked snug in your bed with a kiss on your nose.
For now it's your time to learn, grow, and play.
I won't always be around, the boy heard him say.
Let us live in the moment so long as we can,
Knowing that I love you; said the old man.