​
Merchant of Dreams by Mike Williams 01/20/2016 @ 8:11 P.M.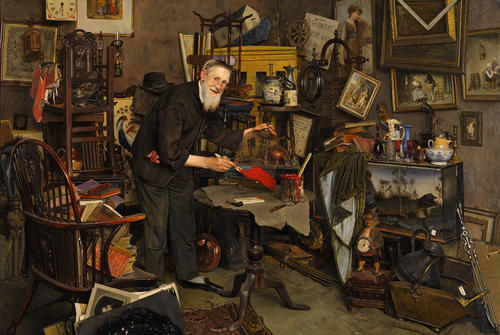 Just down the street there is a curiosity shop,
With an old man and a large grandfather clock.
His long beard white as Queen Ann's lace,
And a map of time sprawled across his face.

Behind a mammoth glass desk in his usual spot,
Lined with shelves of Apothecary jars and whatnot.
With yellowed parchment piles and plumes galore.
And ivory figurines I've not seen the likes of before.

He fumbles a while with his trembling leathered hands.
And pulls out oddities kindly upon command.
With a soft voice welcomes you in each time the bell rings.
That sweet little shop and its merchant of dreams.