​
Paradisum by Mike Williams 01/20/2016 @ 9:39 P.M.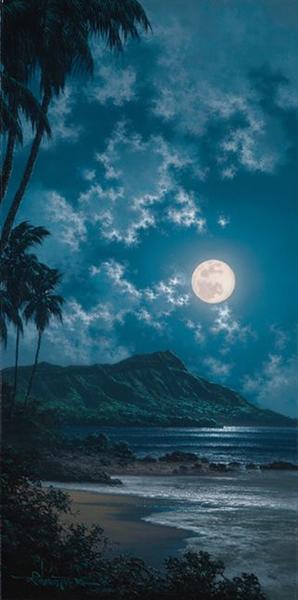 How high the moon vivid full and bright,
A tang of salt upon the breeze tonight.
The liners in a row docked in the bay,
A luau tourches distant in rumble and sway.

The islands jeweled under sparkles of stars,
Kona coffee wafts in the air from nearby bars.
Peaceful in the still as I walk the empty beach,
At a loss for words and no need for speech.

The rush and tangle of the rustling leaves,
Swaying rhythmically tidal in the palm trees.
Cobalt blue sky and the cooled evening hour,
Pale soft the scent of the jasmine flower.