If The Stars Were Mine by Mike Williams 01/21/2016 @ 8:31 A.M.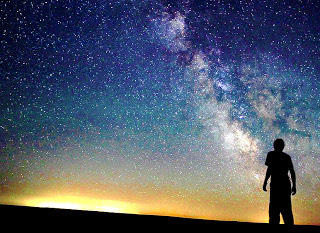 If the stars were mine,
I would keep them exactly where they are.
I would make a sign,
Saying look up very high, wide, and far.
I would remind everyone,
Strange is wonderful as the heavens mark.
The stars only shine,
When the world is the most dark.
I would make a tall ladder,
To listen to the stars sing to me.
Sit quietly still for hours,
And just simply watch them all be.
I would find out their secrets,
Everything would be perfectly fine.
And share with the world,
If ever the stars were mine.