Quills, and Parchment, and Books Galore by Mike Williams 09/28/2015 @ 12:00 P.M.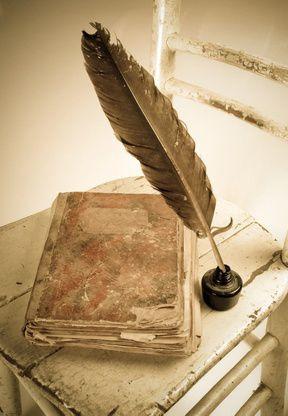 There is something magic about a quill and ink.
Grandioquent words scrawled on paper and time to think.
Hours of cognative reason plotting the remains of the day.
Composing word after word with the right message to say.
A moral premise and perhaps a fairytale.
Prose and poetry written quite lovely as well.
Bound up in leather and hardbacked in covers picturesque.
Filled with pages of writing to savor and stories at best.
There is nothing in the world that I like much more.
Than quills, and parchment, and books galore.