The Greatest Show by Mike Williams 01/21/2016 @ 3:01 P.M.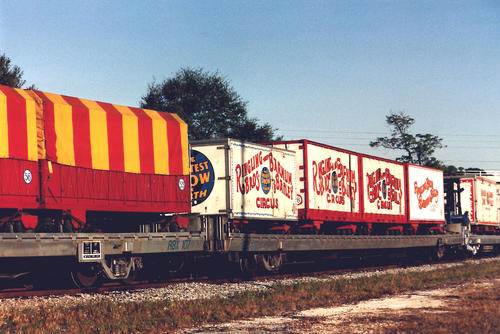 The train smoked, fumed, and whistled down the old long winding track.
Animals, clowns, and carnys
in the caboose at the back.
The strongman chased the small geek
round with a pink parasol.
The fat lady stuffed her cheeks
with cake as she watched it all.
The elephants grew restless
pinned snug in their tight cages.
The fortune teller shuffled
her deck of card for ages.
With a shuttering, screetching,
came a hissing, rumbling sound.
The train came to a halt and
The Greatest Show came to town.