Words Spoken by Mike Williams 9/30/2015 @ 3:24 P.M.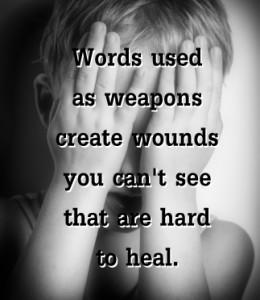 How the words quickly rattle off my tongue.
A thought made active, a deed made done.
I breathed life into a few choice words.
I let them fly free, as if feathered birds.
Then tasting them again, much to my shame.
How I would take them back, and retract your pain.
In haste I said, what never should have been.
Speaking in ernest; pricking truthful, words offend.
Song birds return, but black as crow.
Humble pie to eat, and set me low.
With no broken bones a heart can crack.
How I wish that I could take it back.