Tomorrow by Mike Williams 10/22/2015 @ 11:38 P.M.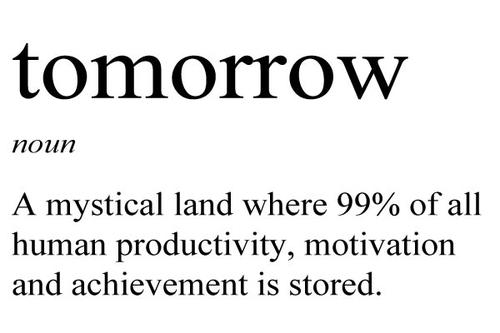 Tomorrow is a place in the sky,
Where wishes and dreams go to die.
Tomorrow is the land of misfit toys,
Wrapped up in ribbons and keys of joys.
Tomorrow is time at it's end,
Down the hallway and back again.
Tomorrow, Tomorrow, I will wait.
Today I close the book, shut the gate.
Promise of hope, or place of sorrow?
Impatiently I'm waiting for tomorrow.