Breathless by Mike Williams 01/25/2016 @ 10:23 A.M.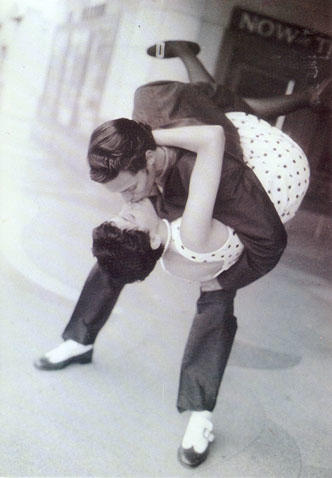 My heart beats upon ear drums,
With a rapid rabid thump.
I pulse and swell but can not tell,
My body crumples to a slump.
I feel the touch of your fingers,
And slack down weightily.
My mind reels the moment in,
As you are kissing me.
I feel as though time is frozen,
The room begins to spin.
Without hessitation for my weakness,
You take my breath again.
69 words, 12 lines, and 3 stanzas.
Image: http://danitorres.typepad.com/photos/kissing_couples/kissing-couple.html