Gumdrop World by Mike Williams 01/25/2016 @ 5:27 P.M.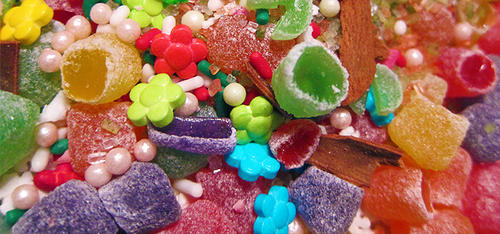 It's a gumdrop world filled with candied rainbowed skies,
Lollipop laughter and chocolate kisses.
Cotton candy floss clouds and sugar crusted cherry surprise,
Butterscotch dreams and syrup-filled wishes.
Painted marzipan flowers and salt water taffy trees,
Penut brittle houses and candy cane lanes.
How happy the gumdrop world of childhood can be,
Plum pudding playful and toffee cake games.