Life is an Ocean by Mike Williams 01/26/2016 @ 7:15 P.M.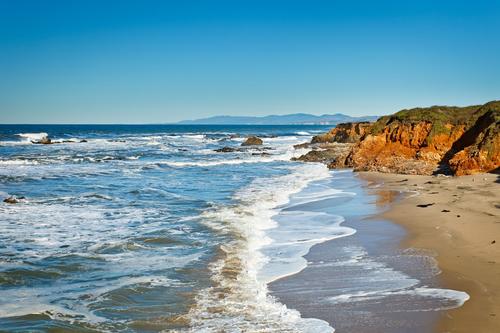 I went to the ocean to soothe my soul,
And watch the ebb and flow of endless blue.
Out in the offing the calm I longed for,
Subsided into a mist of hazen hue. 
Along the sandy beech the waves were lapping,
Foamed and rolled harshly in again.
I tarry a moment to catch my breath,
Beside the waters of the torrent ocean.
Long I stood in silent thought and observation,
And like the tide my life often seemed.
It peaked fast and flowed in slow elation,
Somewhere torn between the rough and serene.