Too Late by Mike Williams 02/02/2016 @ 12:49 P.M.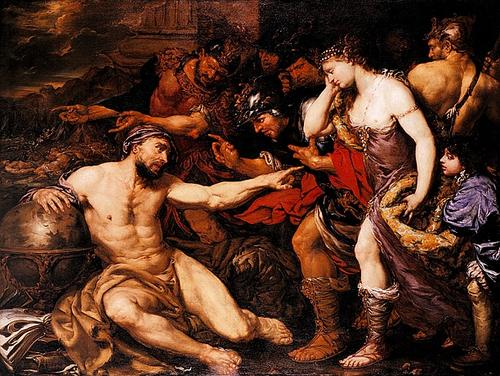 Odd spectre now you come,
As I am strangely fay.
Weary of this wicked world,
And worn myself away.
For what is in its purpose,
Perchance material gain you seek?
You'd not visit among the strong,
But come you now unto the weak.
As I near to cross over,
I sense your presence at my side.
Looming large and darkly dreary,
For the past that you chide.
Pretense does not suit you,
For I knew you once before.
Here comely, meek and humble,
Feigning love and goodness more.
I have one foot in the coffin,
The other on shaky ground.
My mind turned toward the grave,
Yet now you come around.
I was never a man of wealth,
Except in matters of the heart.
People have been my greatest treasure,
But by death all forced to part.
Your motives are transparent,
As you have always been.
I have nothing left to give you,
You've come too late my friend.