Bedtime By The Numbers by Mike Williams 07/14/2014 @ 12:45 A.M.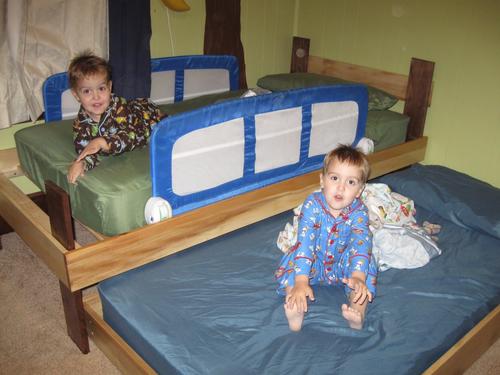 Two sets of bright eyes and two little pumpkin heads.
Four tiny hands and tiny feet upon a trundle bed.
Two little mouths and four pink cheeks the color of rose.
Twenty wiggling little fingers and twenty wiggling little toes.
Two soft little blankets tucking them in at the seems.
Two sleepy children ready to fly away in their dreams.
Two Tiny foreheads to kiss and two little ones say goodnight.
One flick of a big finger to turn off the light.
82 words, 8 lines, 4 couplets, and 1 block stanza.
Image: http://furniture.pacfps.com/trundle-beds-the-best-collections-of-kids/kid-bed-with-trundle/