Under The Roman Bridge by Mike Williams 01/24/2016 @ 10:25 A.M.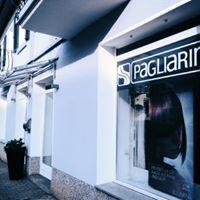 I walked a block of cobbled streets by the early hour of morningtide.
Through drizzle and mist and light flurries of delicate flakes of snow.
Toward an ancient Roman bridge where the Pagliarini's reside.
Under the arches into a cheerful Friseure shop down below.
Gunther and Concha greeted me every day as I arrived.
And offered a cup of cafe' to shake off the last hint of cold.
The girls readied the wares and set up trade precisely to be plied.
The walls were painted in contrast bright and daring bold.
The floors swept and we gathered toghther for encouragement implied.
As the patrons soon filed in with their cheeks all aglow.
We went to work with sheer, comb, and color until Mittagszeit.
I look back fondly under the Roman bridge I used to know.