Tendriled Vine by Mike Williams 02/03/2016 @ 1:17 P.M.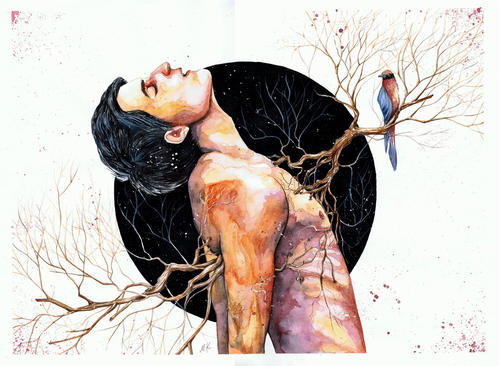 My mind branched out in tendriled vine,
And heart sprout forth in equel climb.
Nidified and fêted my soul satisfied,
Snug between the two twigged and plied.
The balance I had long since sought,
Grew and multiplied that which wrought.
Birthed innumerable around my rib cage,
So flowered and seeded and agrew saged.
My eyes opened without and within,
Tranquil divining beyond physical vision.
To view, feel, and sense all at the same time,
Thrill and shoot forth again in tendriled vine.