Smile by Mike Williams 03/21/2016 @ 8:08 A.M.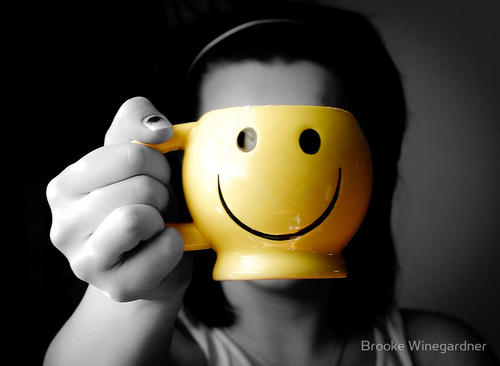 I hide behind a smile,
It often masks my pain.
I pretend my world is sunshine,
And hold back my storms and rain.I act as if nothing is wrong,
If you ask I'll say I'm o.k.
How can I share the awful truth,
When my inward clouds turn grey?
I sit in silence as I dwell,
Longing for so much more in life.
I watch those around me have fun,
As I feel the sting and strife.
I hide my tears in public,
And put on a show for a while.
So that no one ever feels my sadness,
I hide behind a smile.
© Mike Williams
An eccedentesiast is therefore someone who "performs by showing teeth," or smiling. It was coined by American novelist Florence King who referred to this term in her column 'The Misanthrope's Corner' when talking about politicians and TV personalities.
The most common little white lie people often say is; "I'm o.k." We smile and pretend that everything is fine in public, but the truth is that inside we are falling apart and afraid to show our deeper self. Most of us never ask for help, or support when we need it most. Some think it is weakness to show our humanity and real emotions, but I think that it is what makes us the most human of all.
I have learned over the years to look at the corners of peoples eyes to see if a smile is genuine. If they don't turn up just a little, then I am prone to sit down and ask again. "How are you really?" I am rarely surprised to hear how different the second answer can be.