Sorrow's Sorrow by Mike Williams 06/20/2015 @ 11:40 P.M.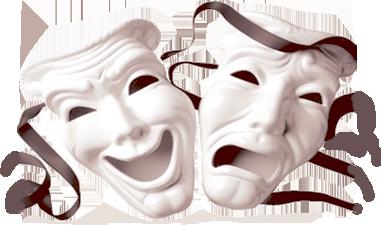 Sorrow could not bear her pain,
So she made herself a mask.
Wondering alone amid a great crowd,
Going quietly as she did pass.
The gathering of that merry band,
Sought to invite her come therein.
Upon a closer long lasting look,
They too were masquerading within.
Her cover she then did remove,
And stared deep into their eyes.
What came to follow her revelation,
Was nothing short of a surprise.
The band of merrymakers quickly scattered,
Each going their own seperate way.
Sorrow was left there by herself,
Confused by the sudden strange display.
Was it truth or something more,
Giving cause of them to leave?
Or the nature of such masses,
Relishing arts by which men deceive?
As she stood and pondered there,
Realizing what she had once known.
Misery may indeed love some company,
But sorrow is always completely alone.