When Worlds Collide by Mike Williams 06/19/2015 @ 9:10 A.M.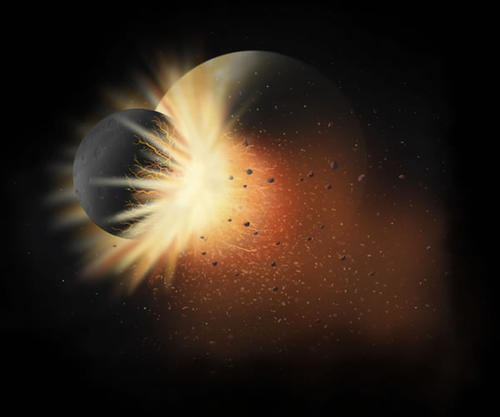 I said that I love you,
You said you did not care.
And holding out my own heart,
You dashed it then and there.I thought perhaps you needed me,
Far more than you ever knew.
But in your ill moments condition,
Your words sliced their way through.
I wanted to be loved for myself,
And by that very merit alone.
Knowing that love is not selfish,
I found strength to carry on.
As life is not always kind,
Nor is it often most fair.
I decided to love you anyway,
Though you had none to share.
The world around you a tempest,
I soon became your inner calm.
All the while in loving you,
I discovered my own aplomb.
Looking back at it all now,
So much the more you'd chide.
Growing day by day in love,
Despite at first when worlds collide.