Impoverishment and Ignorance by Mike Williams 01/24/2016 @ 12:58 P.M.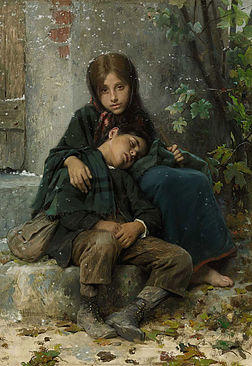 Loveless the wiley wreckless winds of change,
A barefoot foreigner obscurely strange,
The masses overwhelm the few who give.
How many will change the way that we live?
Thankless hands grasping wildly without sense,
Streets with impoverishment and ignorance.
The bleak future dessolate in its wake,
What price for which our societies make?