The Maiko by Mike Williams 01/24/2016 @ 3:55 P.M.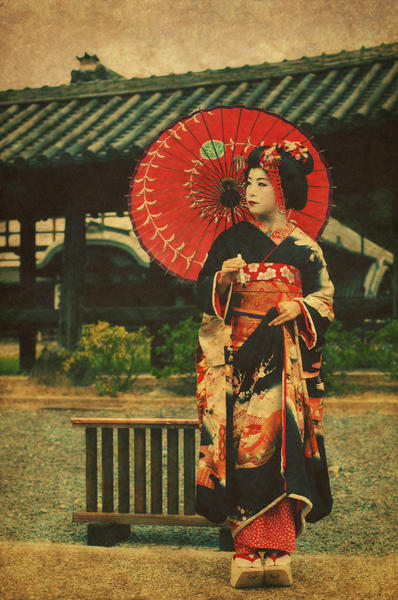 She paints her face to hide her truth,
Watch her float and glide.
Wrapped in a silken kimono of jasmine scent,
With a parasol at her side.
Cherry blossoms dangle delicate her crown,
Her hair combed up high.
She crosses the moon bridge as a cloud,
Between the earth and sky.
Playing her shamisen by night and sings,
Envious the little nightengale.
Hypnotic fans dance elegantly light as air,
The Maiko tells her tale.