The Me That Never Was by Mike Williams 04/11/2016 @ 9:01 A.M.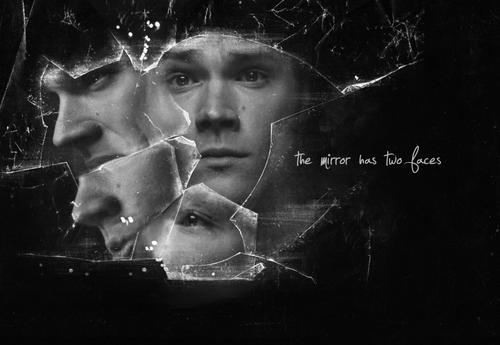 The mirror has two faces,
But neither one is me.
One I can not relate to,
The other I wish to be.
I stare at this stranger,
And wonder what I surmise.
Solemn looks he gives me,
Behind hollows in his eyes.
Life has treated him unkind,
Still he clings to hope.
Wishing for things to come,
As he tries to cope.
As two images are reflected,
I now understand their cause.
They're different sides of me,
The me that never was.