The Thorn Rose by Mike Williams 04/04/2016 @ 8:52 A.M.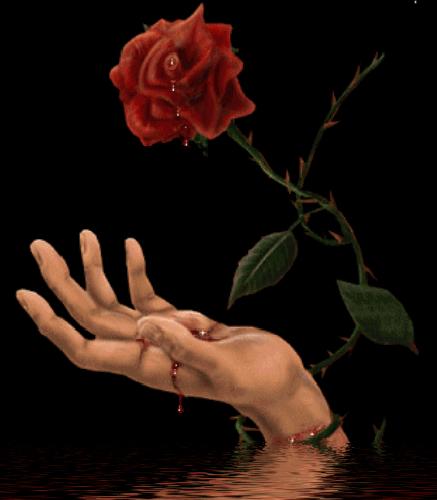 My love grew like a wild rose,
And its fragrance was gentle and free.
Like all things it changes as it grows,
Until thorns took over and became of me.
At first the blooms were soft and delightful,
Then the petals were plucked until gone.
The rambling bush turned empty and spiteful,
But the prickly nature thus lived on.
The blossoms so lovely above other flowers fair,
Refused to bud again in the morning dew.
Wherefore the host had lost every single care,
And only the thorns remained to scratch at you.