Willy Nilly White Knight by Mike Williams 10/22/2014 @ 1:57 A.M.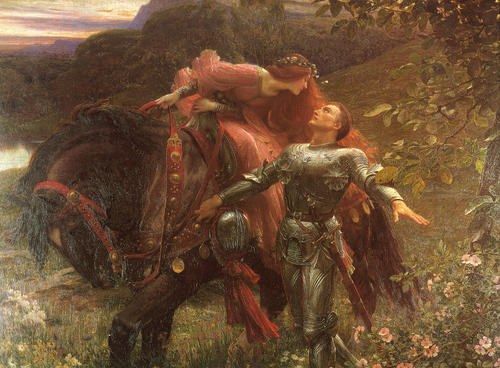 Willy Nilly white knight,
atop his steardy steed.
Had the honor of knighthood,
but did not have the need.
Aimless in all but battle,
wondered about full of charm
Maidens ever in chase,
'til a noble girl took his arm.
He sought not fame or glory,
a man of goodly deed.
Many a knight before him,
hearkened to a maiden's plead.
Untempted by fleshly beauty,
Sir Nilly longed for more.
Unwilling to pluck easy flowers,
dalliances of withered amore.
Over shire and court garden,
he searched in every heart.
'Til finding one like his own,
never again wishing to part.
Willy Nilly white knight,
found his bride to be.
A kindly virtuous maiden,
to match his gallant bravery.