Love Is An Action by Mike Williams 04/28/2016 @ 12:54 P.M.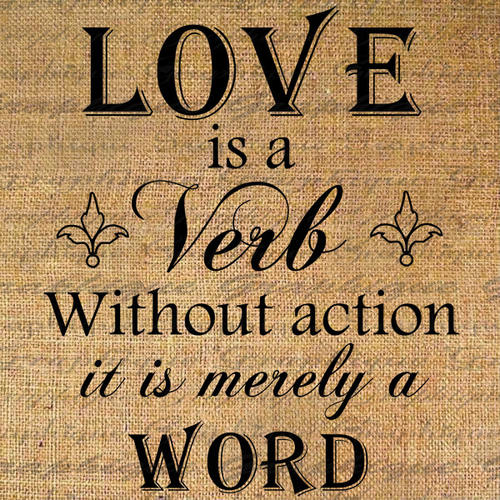 Dissatisfaction,
The same old story,
Love is an action,
Not allegory.
You say those three word,
They have no meaning,
I hear "I love you,"
But I'm just dreaming.
I hold on to hope,
Instead of your arm,
Hearing hollow words,
That have no real charm.
I desire much more,
More than empty words,
Love is an action,
Not something absurd.