Naiads of The Spring by Mike Williams 05/02/2016 @ 11:10 P.M.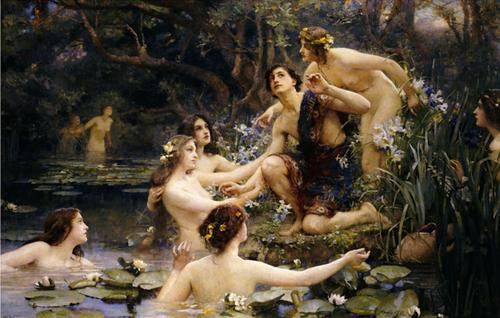 The Naiads fell in love,
And actively pursued,
A Mortal of affairs,
Of which they could purview.
Spring Nymphs of Bithynia,
Into the grotto lured,
There within the waters,
A thirst that can't be cured.
Where Hylas filled his cup,
And still his echo rings,
Dryope and her sisters,
Oh! Naiads of the springs.