A Blue Violin by Mike Williams 08/28/2016 @ 3:07 A.M.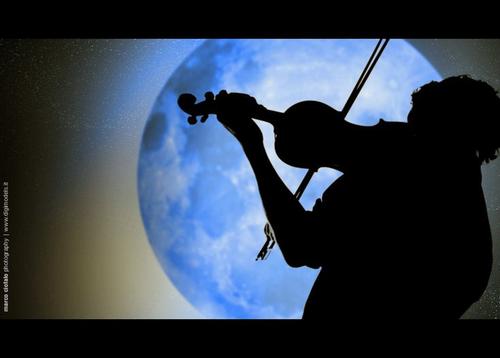 A blue violin plays
under the fullest moon,
as dancing shadows sway
it murmurs a sad tune.
I hear a heart breaking
and crickets softly croon,
The sonorous low sound,
a cantilena's swoon.
Oh! The timbre and wind
there it is once again,
on the strings of my soul
play a blue violin.