Where The Rain Lilies Lie by Mike Williams 07/24/2016 @ 9:37 A.M.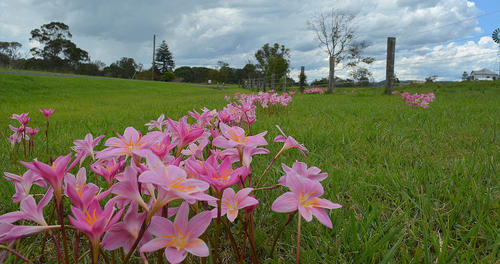 Beyond the edge of parched grass a patch of surprise came,
a glimpse of pink perfection I see arise after midsummer rain.
Lilies wave and smile in the sunshine where none were before,
and happiness takes shape in my heart I thought void in store.
The storm has passed since yesterday over a seeming baren field,
a twist of life left behind in its sudden traces sweetly yield.
Strange to think that only a day ago I had not a hope or sigh,
and feelings change surprisingly as where Rain Lilies now lie.