Hither Come Tither Gone by Mike Williams 08/08/2016 @ 6:46 P.M.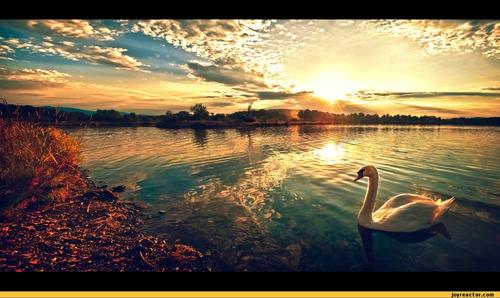 One eye open from heaven,
Arise with one star awake.
Golden dew on the lily,
Sunrise mirrors over the lake.
Breezes rustle upon the tree,
Shaking lose its crimson leaf.
The sky deepens its blues,
Another eve appears in disbelief.
All the world seems to settle,
As white swans glide to shore.
Hither come tither gone morrow,
And I return home once more.