Traa – dy – liooar (Sonnet) by Mike Williams 08/17/2016 @ 2:00 P.M.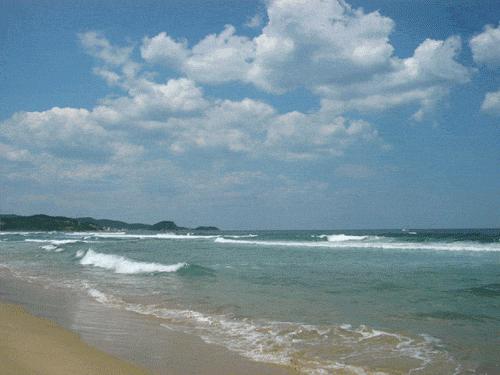 Tis a sweetness to hear traa – dy – liooar;
For short the time and often unsaid.
If sun be shone, where upon Vannin's shore;
Day be kind, clouds whisper overhead.
Roish looking for aalin in every place.
None such timidity did I find;
And by some strange pardon is nature's grace,
Where all too often not for mankind.
I long to tarry, yet hurry the day;
That moments hath a fleeting fast pace.
By which I can rarely linger the way;
And no time for footsteps to retrace.
By the sea eased the bar a moment more,
I can say the sweet words traa – dy – liooar!