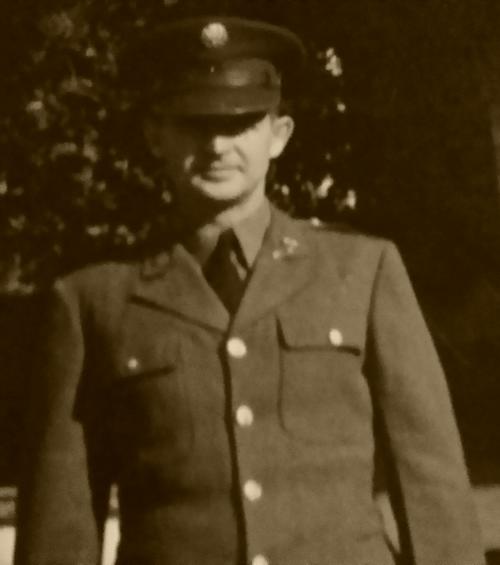 He seemed harsh beneath his quiet,
Lived life by purpose and not by whim.
Moving people about like chess pawns,
As if he were lord over them.
He had a fierce fast temper,
His eyes were full of flame.
By his controlling everything around him,
It somehow masked his deeper pain.
His father had long abandoned him,
While he was just a small boy.
His mother remarried a perfect stranger,
Forgetting him like a broken toy.
He raised two much younger brothers,
Saving them from hardships he knew.
He pushed the plow and bore the pain,
Forsaking the childhood he was due.
He was intense and strong back then,
Knowing full well how it felt.
He was saving suffering of other men,
From the same cards he was delt.
Such men that seem all together,
Are those who have fallen apart.
He was course and rough upon the surface,
But in truth he had the tenderest heart.
I observed him for the longest time,
And gave it all careful consideration.
I only knew him as my grandpa,
But he was a man of consternation
© Mike Williams   
This poem is about my maternal grandfather James Benton Harmon. He lived through the the hardships of a broken family and worked to support his mother and younger brothers after his father abandoned the family and went off and started another family. James Harmon lived through the great depression and often told stories of the hardships it placed upon American life at that time.
James Harmon enlisted into the U.S. Army to support his own newly formed family. Mary Lucile Harris (an attractive widow left with a small child to raise after her first husband Hubert Earl Robson died in a drowning accident) she was said to be the most beautiful woman in town. She was formerly rejected because of the child by one of the Schlumberger brothers, who previously courted her and moved his head office to Texas to be near to her before finding out about the child. James relentlessly sought Mary's hand in marriage and was willing to take on the responsibility of both Mary and her small daughter Robin Ann Robson, which was uncommon at that time and socially unaccepted. He loved them both and raised Robin as if she were his own child. James and Mary were wed just before his Army enlistment.
James started his own business working as a roofer and later a Church of Christ preacher, which he built the Tyler church building himself and managed it from its conception. In his golden years, he donated finances for the construction and maintainance of other community churches. He and Mary had two sons together. The first born died at birth, when the 13 pound baby had his head crushed by forceps during delivery. The child was buried without a name at Rose Hill Cemetery. Later another son was born (Donald B. Harmon) and a daughter (Jamie Kay Harmon) who came unexpectedly when Mary was 40 years old and thought unable to have any more children.
James and his son Donald built the fishing barge on Lake Tyler as a father and son project, which still stands today and is now owned by Fritz and Opal. It remains a local attraction for visitors and locals alike.
I grew close to my grandfather James B. Harmon and spent many years tending to his care. He had a great sense of humor, smirking smile, and a brilliant twinkle in his blue eyes. On the surface he seemed rigid and composed, but underneath his exterior I found him warm, delightful, and having a big heart.