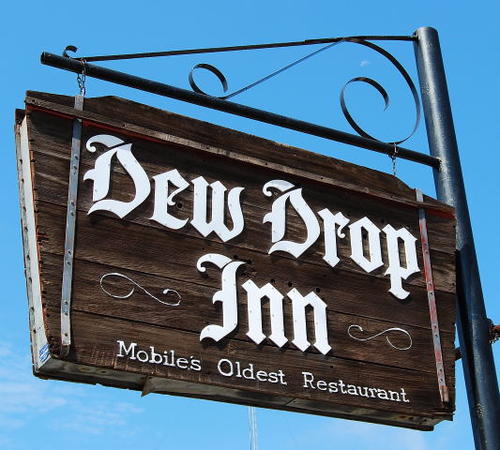 Oh! I recall the Dew Drop Inn —
A place purveyed once an afternoon.
For as taverns go I found it off beat,
Along a hidden road sometime mid June.
The keep was shy and quiet was she,
As few patrons indeed did come.
Then I wondered in for respite,
But she and I the only one.
The old stained glass windows stoic,
Hung heavy curtains on either side.
The craftsman stairs and ceiling fan,
Harkened to the days long gone by.
An old long case clock chimed the hour,
As time passes slowly there within.
A sign thanked above the doorway,
For staying at The Dew Drop Inn.