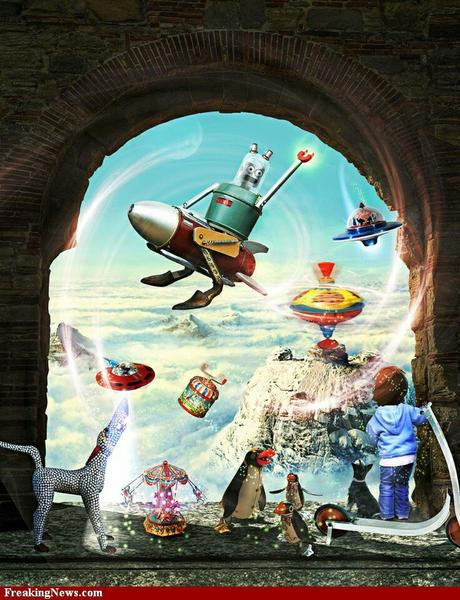 Fly us now to the crystal moon,
Childhood is fleeting and gone too soon.
Let us soar high on gossamer wings,
Above the clouds in our wildest dreams.
Wait not 'til the hour is late,
Time is short and will not wait.
So we go without looking back,
Along life's journey come ruin or rack.
To the sky we take flying o'er,
We return to dreams again once more.
The folly of play gives us means.
Imagining the hope of still greater things.