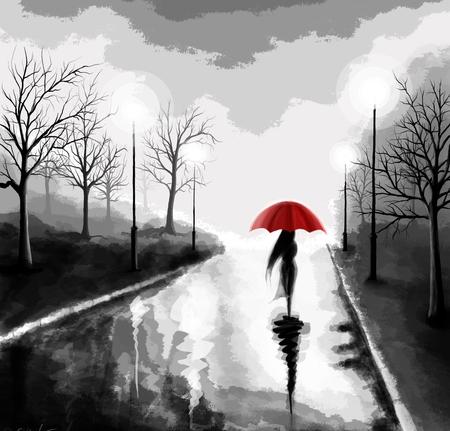 I was walking down the roadway,
The skies turned melancholy,
In the rain I started to play,
Amid the loblolly.
Under the raindrops silver spray,
"Gee, by gosh, by golly!"
I danced around the drizzle day,
What a fit of folly!
I jumped puddles along the way,
"Lolly, lolly, lolly!"
Let the clouds turn grey if they may,
Me and my red brolly.