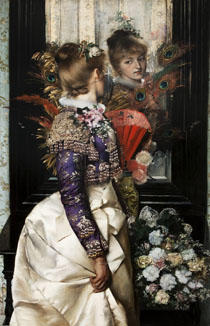 What little lives so many lead,
Who choke on pride and vanity.
To grapple for our name in lights,
Feigned gossamer strings of wiley kites.
All's for not without merit and integrity,
The simple acts remembered we.
For who shall think on petty men,
That walked atop the heads of them?
This world grows cold one man at a time,
By dastardly deeds and underhanded crime.
We build ourselves an ivory tower,
Above the world we let to sour.
And I in thinking can not rest,
It pains my dreams and stabs my chest.
What a world we pass on to our kin,
Oh! Were we not the best of them?
Indeed all the world has become a stage,
Vexed and violent and full of rage.
This the symptoms we leave behind,
For choosing not to use heart and mind.
And this we have struggled of our desires,
To set to light in flame and fires.
So the world dies by you and me,
At the hand of pride and vanity.