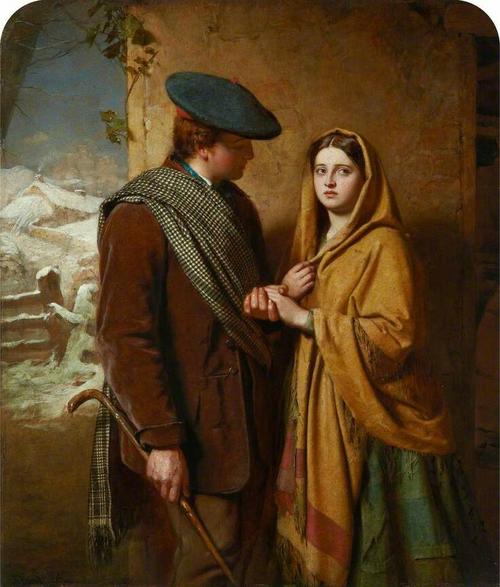 My bonnie lass the time does pass,
The days are short and fleeting.
I've come by with you in eye,
In hopes of a perchance meeting.
Your father and your mother wave,
They have come out to greet me.
For I wish to ask for your hand,
If my own you'll consent to be.
I have not much money girl,
A farmer of the land am I.
With all the love I have to give,
Never a day should you cry.
I've watched you now o' many year,
And know that you're the one for me.
O' bonnie lass I've come to ask,
Down on my bended knee.
Will you have me an anwer soon,
The fields are near to sowing.
I could live happy at heart a while,
Just in the certain of the knowing.
My bonnie lass the days do pass,
It is time now for the reeping.
My heart is filled up evermore,
You've given me your keeping.