Thinking Voyage by Mike Williams 02/23/2016 @ 10:52 A.M.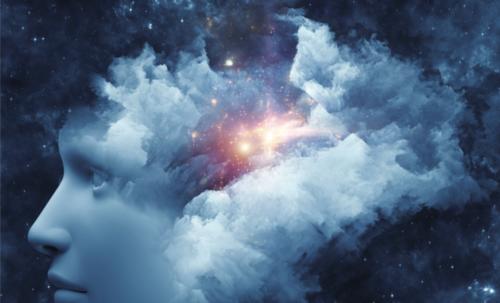 Something in my amusement has occured,
In a thought a universe birthed,
Star systems within the mind stirred,
Yet I'm rooted afoot to earth.
The fires of the imagination blaze,
Ever outward to stretch in wonder,
As I stand overwhelmed and amazed,
In quest "what if" I ponder.
A far reaching distant journey fair,
Beheld faintly mindful and captivated within,
I soar upon possibility and air,
Daring to dream beyond what's been.
Staring off into the fathomed deep,
The chasm of some mental mirage,
Peering longly these seductive secrets keep,
I embark on a thinking voyage.
96 words, 16 lines, and 4 stanzas.
Image: http://www.mysterious-universe.shamcher.com/wp-content/uploads/2015/04/cropped-man-and-mysterious-universe.png
© Mike Williams                      imagination poems • introspection poems • questioning poems