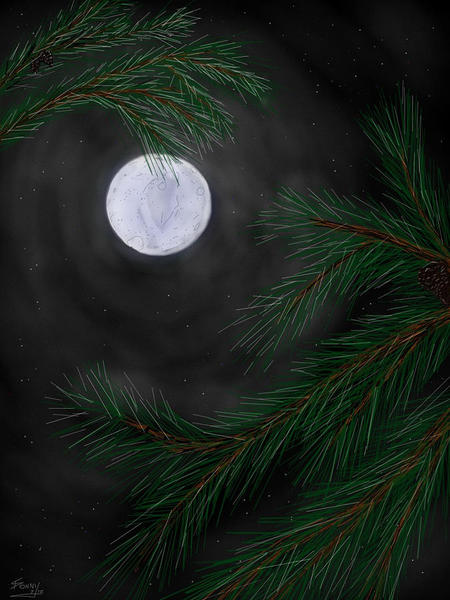 The moonlight hangs lowly upon the pine,
a luminous shape shifts up in the sky.
The lull and hush faintly whispers of time,
as the meadow lark trills, but asks not why.
I ponder slow over the leaves and grass,
with the wind playing soft upon the reed.
There in midnight's silence I dare trespass,
to quake the ground and the slumbering seed.
Entranced in dim-eyed glazen sagen hue,
my mind melds in vision and memories.
As I longly stroll with the moon in view,
into familiar silvan silveries.